Show Posts
This section allows you to view all posts made by this member. Note that you can only see posts made in areas you currently have access to.
Messages - Mattes
Pages: [1]
1
« on: August 21, 2017, 04:19:44 PM »
Hey guys.
I'm back. I already had an account here. BUt it's mysteriously lost.
Anyways. I gave away my rio-red pre-face ED7 to a socalled "friend" and actually I'm still fighting to get back my light up garnish. Yes, I was stupid to give it.
But good news: I bought a "new" pre-face ED7. Now it's white, has a D16Z6 engine from CRX del Sol, chipped ECU, so that I guess the car has around 140 PS. It's really strong and extreme fast.
But that is not what it's about. I bought the car, because I really missed the ED7 so strong. It is heartbreaking that my red ED7 is lost by my "friend".
But now here are the pictures:
EE9 garnish
and sports exhaust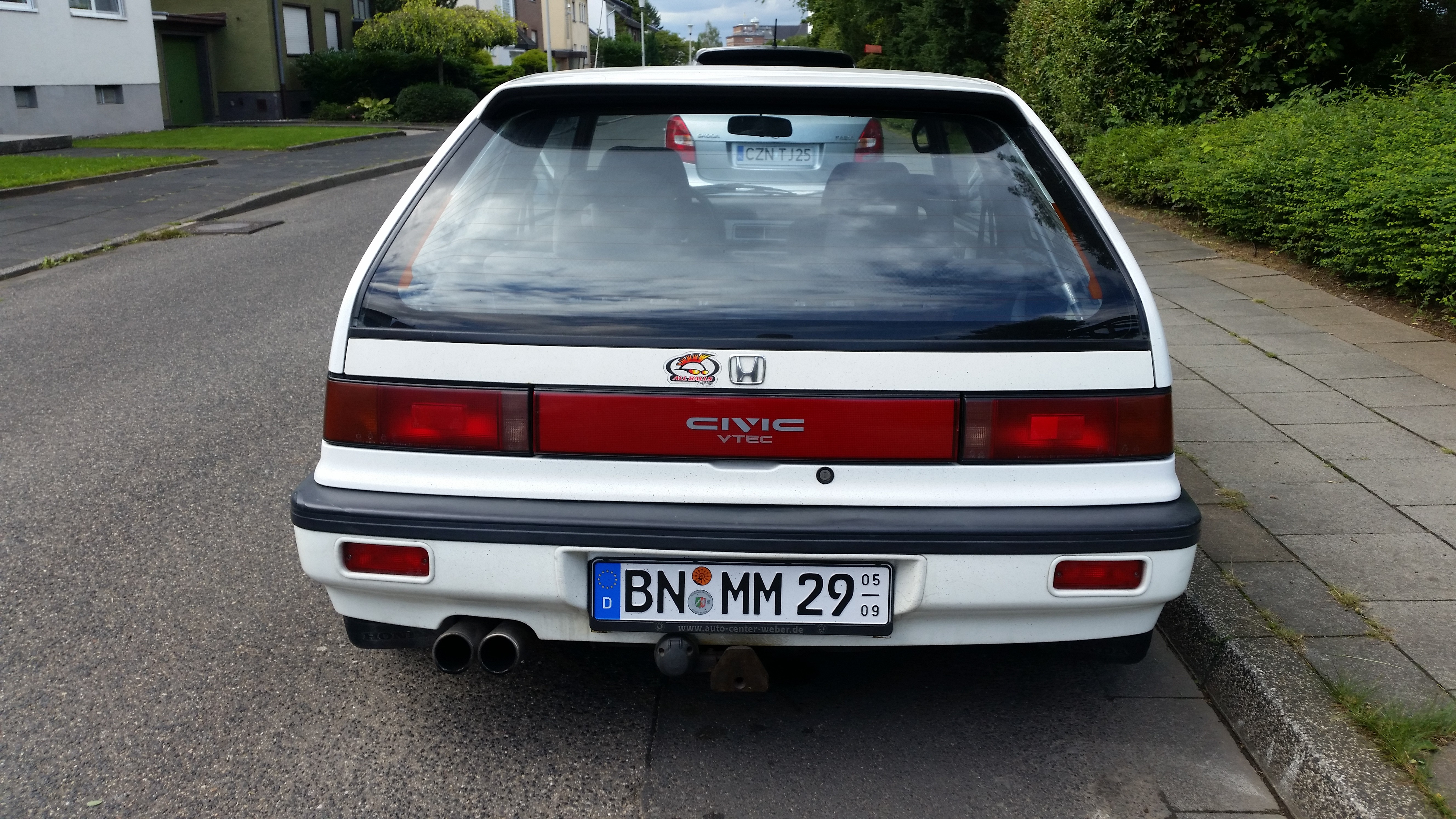 OEM garnish was just mounted with glue
Pages: [1]