Show Posts
This section allows you to view all posts made by this member. Note that you can only see posts made in areas you currently have access to.
Topics - zielina89
Pages: [1]
1
« on: February 14, 2015, 08:20:34 PM »
2
« on: December 29, 2012, 03:02:43 PM »
Hey, here's my current Civic 4Gen
After selling EE9 (sold to the Czech Republic) I had a crx ED9 and now I have USDM ED6
TYPE: USDM ED6
ENGINE: d16w4 sohc vtec + Wire Tuck
INTAKE: CAI 3" + K&N
EXHAUST: 4-2-1 , rest exhaust is stock from 1,5
ELECTRONICS: OBD1+ computer p28
TRANSMISSION: hybrid gearbox (civic ED7+crx ED9)
SUSPENSION: threaded suspension KW Variant2 , All polyurethane bushings
BRAKES: front iVT 262/ rear EG6 240 , master cylinder + servo 15/16"
INTERIOR: seats Mirco Speed , belts OMP , Xbar , battery in the trunk
WHEELS: OZ + toyo T1R
BODY-KIT: stock
3
« on: April 13, 2011, 03:16:25 PM »
Hi guys, I have a question for you.
Are they available from your Honda dealer in your town new front bumper EE9?
Because of my Honda service in my town told me that they are no longer manufactured and they are no longer available on any Honda stores around the world ..
4
« on: June 05, 2010, 03:18:52 AM »
I listen to most Westbam and Paul Kalkbrenner (Germany are the best DJ in the world
)
for example:
and something from Axwell and one from Reflekt Feat Delline Bass:
5
« on: July 25, 2009, 12:39:48 PM »
Hello , My name is Łukasz and I come from Poznań in Poland.
And this is my story of civic 4g:
This is ec8 My mother :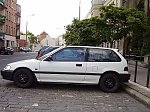 This is old ed7 d16z2 My brother (also had ed6 d15b2, but I do not have any photos :/ )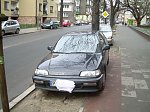 And this is My c4g :
My first ed7 d16z2
My second ed7 d16a9 ( originally with this engine
)
And this is My ee9 (is totally stock ):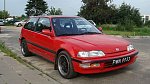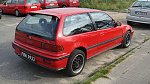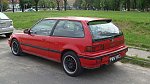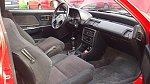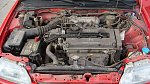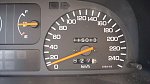 I bought it two days ago from the old lady (who was born in 1941
) and it was very rarely used
Car has been imported in 1995 from the Netherlands .I am the third owner of this car.
This is a previous owner of my ee9 :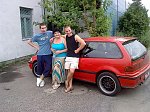 Greetings all the fanatics c4g
Pages: [1]