Show Posts
This section allows you to view all posts made by this member. Note that you can only see posts made in areas you currently have access to.
Messages - TeamVTEC
1
« on: May 29, 2018, 07:49:09 PM »
Still have the EP3 Sander?

Yup, still ridin ;)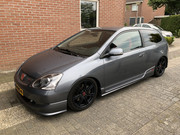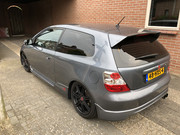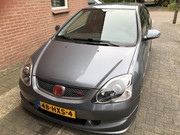 2
« on: April 06, 2018, 09:42:34 AM »
Wow, that's a nice upgrade. I was wondering when someone would try and replicate it for LHD.
3
« on: April 06, 2018, 09:36:58 AM »
Sadly a great member of our Honda community has passed a way at the age of 49. He'd taken up cycling as his main pass time/hobby and was out on a bike ride with his riding friends last Wednesday night and collapsed and had a heart attack. There was nothing anyone could do. Pasene has helped us allot in the glory days of Civicvtec.org, with digging up Honda related brochures and providing our community with insights. Even though our life paths strayed over the last few years, he's always been a friend.

He will be missed! Era i roto i te rangimarie (rest in peace) Pasene R Faifua
4
« on: July 11, 2016, 01:05:23 PM »
Some new additions / mods made to the car.
Premier Edition Recaros
5
« on: July 11, 2016, 01:01:24 PM »
Love the BBS wheels and color, but not the offset...
6
« on: July 11, 2016, 12:59:41 PM »
Very nice Arkan! Love the mugens.

I may have some things for sale if you're interested, got some oem seats and a rear light up garnish.
Let me know.
7
« on: May 11, 2016, 06:54:14 PM »
Very nice ep3 you have Sander.

Thanks!